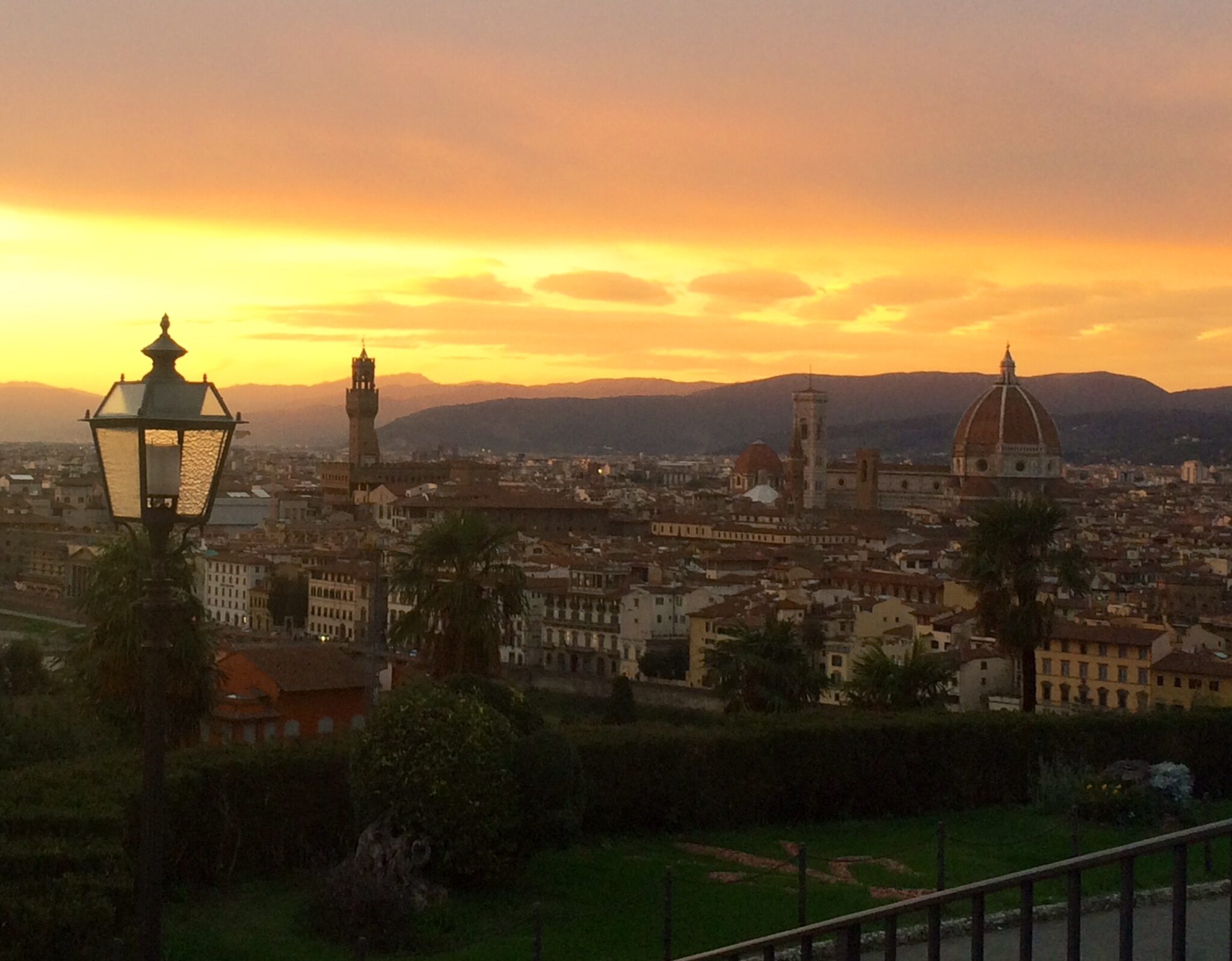 When in Florence, many will spend the majority of their time soaking up the beauty and bustle of the city center. Why wouldn't you? There is enough Florentine history to keep you preoccupied for months.
However, after you've taken a Walk and Talk tour around the city, you think you've captured the essence of historical Florence, and you can draw the entire Medici family tree from memory… then go get lost in the quiet, curvy streets of what the Florentines call, "Oltrarno"–the other side of the Arno River! Here you'll discover that craftsmanship and artistic innovation aren't practices abandoned in Florentine history, you'll discover the genuity and mouthwatering cuisine of a local neighborhood, and you'll be proven wrong when you thought Florence couldn't be more overwhelmingly beautiful.
Across the bridge, you can find many artists working in their studios, crafting unique, handmade objects. Local legend, Alessandro Dari is one craftsman of many that shouldn't go unnoticed. Enter into his Bottega and you'll find an amazing collection of rings and jewelry. You won't find your typical assortment of wedding bands and promise rings but instead an impressive collection of metaphysical, historical and religious concepts which have been reimagined into awe-inspiring art pieces. If you go at the right time, there is a good chance you will find Dari himself working by hand on a new installation and employing the lost art of ancient Etruscan jewelry making. Find his shop at Via San Niccolo, 115/r.
After you've admired the handiwork of the locals, make your way up to Piazzale Michelangelo or San Miniato Church for a fantastic view of the city and a breathtaking sunset. (San Miniato is the oldest church in Florence and in my opinion, the quietest, most romantic view of the city.) Relax, snap some pictures, and put all of your Instagram followers to shame. No matter how many times you watch this overwhelming scene, it will never lose its novelty. An event so stunning, I guarantee you will still have hearts in your eyes on the plane ride home.
Finally, you can't have a complete Oltrarno experience without a visit to Piazza Santo Spirito. This piazza is where the local Italians gather to enjoy delicious food and pleasant company. Go by day to find an outdoor flea market or by night to discover one of the best secret spots to find dinner in Florence. All of the restaurants have outdoor seating and none of them will disappoint. The aroma of local cuisine and the roar of the neighborhood will make you want to stay the whole night to enjoy drinks, and the local italian nightlife.
If you haven't done so, join one of the incredible tours provided by Florencetown or Towns of Italy to receive a more complete view of Florentine history and an introduction to the Oltrarno.  Some of these tours will include a trip inside the Santo Spirito Church and other historical areas in the Oltrarno district. During this time, you can ask your experienced tour guide to tell you more about their favorite local hot spots!
---