Discovering the Duomo in Florence
This masterpiece, designed by Arnolfo di Cambio, is one of the largest and most beautiful cathedrals in the world. It was started in 1296 and completed around 1436 (the facade was completed only in 1887), and many artists, such as Andrea Pisano, Francesco Talenti, Lorenzo Ghiberti, and obviously Filippo Brunelleschi, worked on it during its construction. The Cathedral is composed of three buildings: the Cathedral, the Baptistery, and the Bell tower. These are part of the UNESCO Heritage Site.
Find out more about these beautiful buildings in our articles.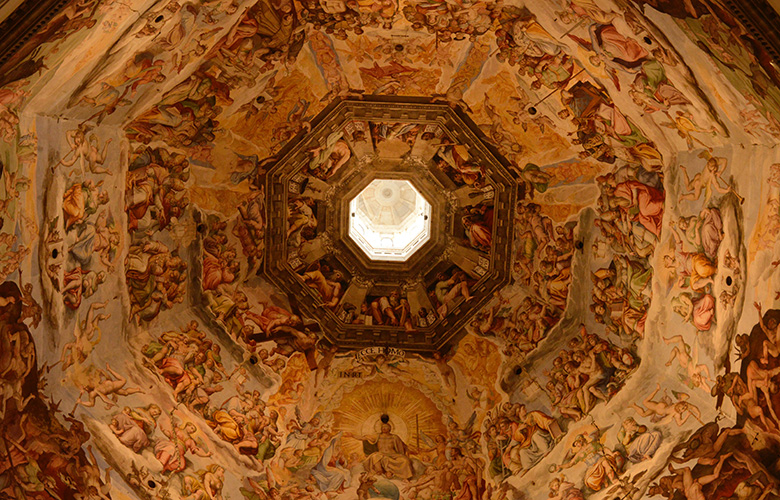 Climbing to the top of the Duomo in Florence is one of the most incredible things I have ever done…
Write your review
Reviews
We visited the Duomo of Florence
We visited the Duomo of Florence with a tour guide, and it was great. Don't forget to visit the crypt too!
Beautiful place where you can admire Florence's art and history.
Beautiful place where you can admire Florence's art and history. The queues are very long, especially because the entrance to the Cathedral is free. However, the experience was great
It was a great experience
The interior was quite plain, but overall it was a great experience