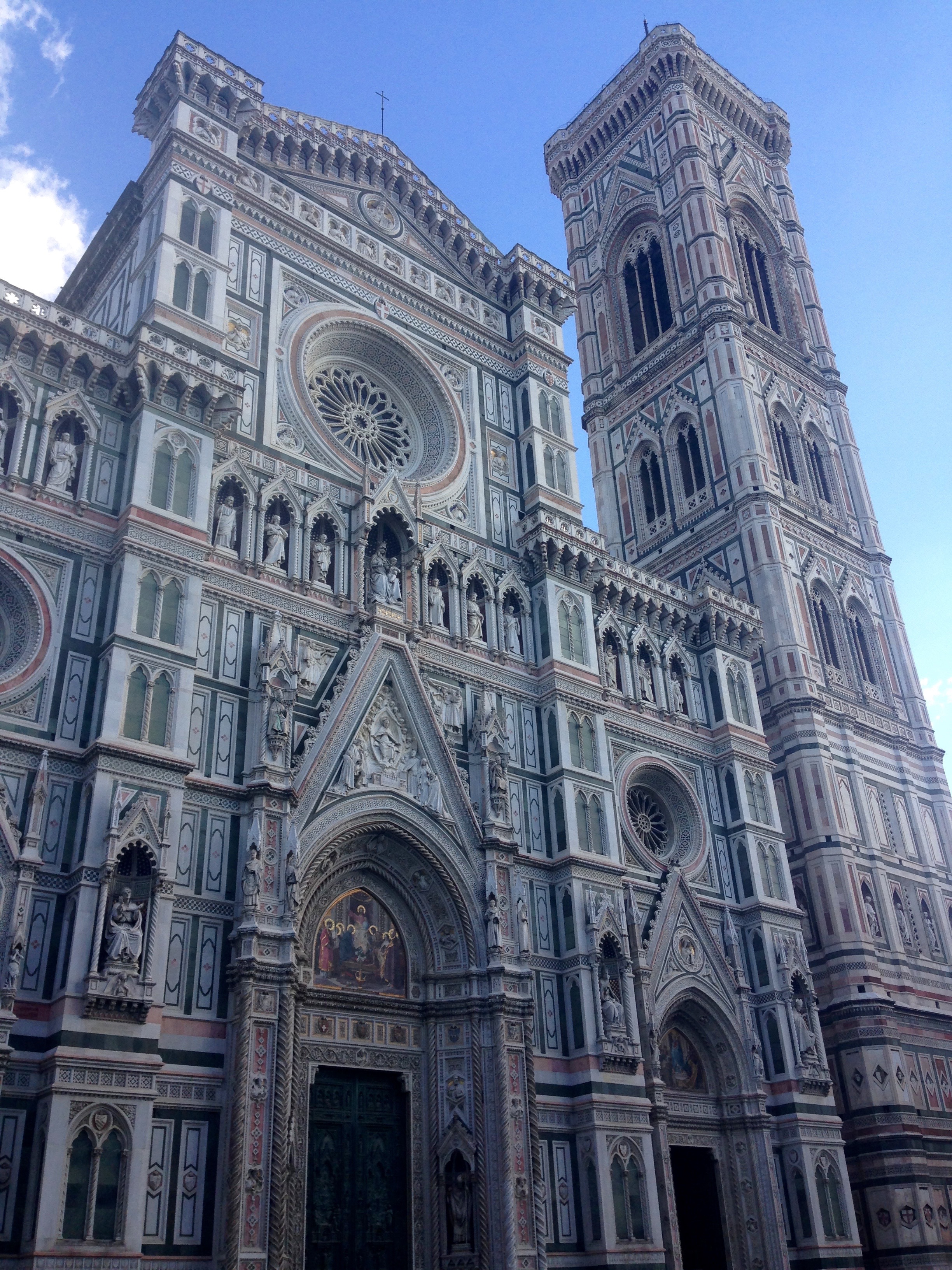 In Florence, the number of churches to see can be more than a little overwhelming. So when you're visiting for a shorter period of time, how do you prioritize? You turn to someone who's done the leg work for you and can point you in the right direction. So here I go. I've chosen three churches I consider worth the time commitment, each for a different reason.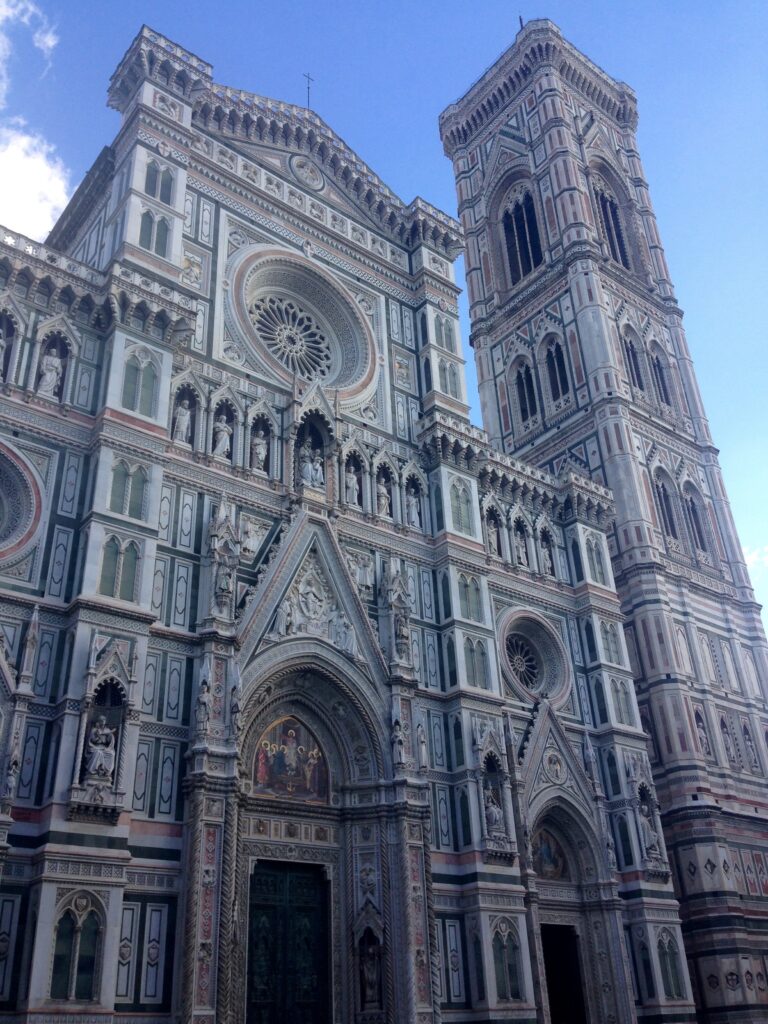 First up is a must see in Florence and is honestly difficult to NOT run into at some point on your trip. The Cathedral of Santa Maria del Fiore (also known as the Duomo). If you've done any research about what to see on a trip to Florence, you've heard about the Duomo, and there's good reason! This massive cathedral is incredible inside and out. With two centuries of work put into it, you can be sure it's worth the (faster moving than it looks) line to get in. If you've got a bit of extra time or energy, you can also climb to the top for a great view over the city!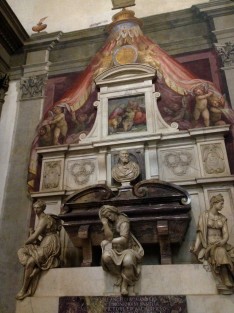 Next is a must-see church during your visit, the Basilica of Santa Croce. Here you will find a gorgeous exterior and interior in the Florentine gothic style noticeably present in the other churches throughout the city. Also you will find the tombs of Michelangelo (pictured on the left) and Galileo, so I guess those might be worth seeing too? Up to you! Carve out some time to wander through the quiet courtyards, look up in the fresco covered rooms, and pause before the ornate tombs.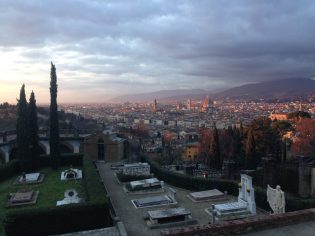 Last but not least: the Basilica of San Miniato al Monte. This gem is much lesser known to tourists which in my book may make it more worthwhile. This church makes you earn the impeccable view with a pretty steep hike up, but once there, the outlook is breathtaking. Unlike the popular Piazza Michelangelo, this view is slightly higher up and less than half the crowd. Grab a sandwich on the way up and picnic on the balcony in front of the church for a sunset view like no other. Afterwards be sure to wander through the church and look up service times before going, as the traditional Latin service with Gregorian chanting is a pretty incredible experience.
Florence, unfortunately, is not built in a grid (or any other sensible system) and getting lost can take precious time. Be sure to kick off your trip with a walking tour of Florence to get the lay of the land and the historical context to help you truly enjoy the sights. Book your tour through Florencetown and have a great stay in Florence!
---