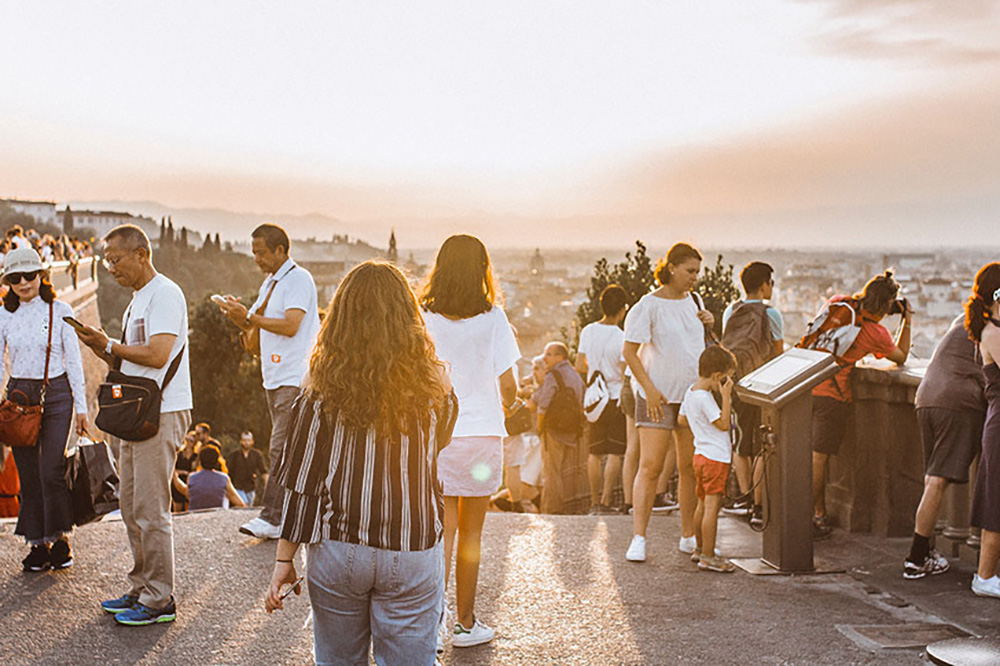 While visiting Florence you will experience amazing architecture around every bustling city corner. The city itself seems to be a work of art! Every building you enter will have centuries old masterpieces made by the world's most famous artists, sculptors, and architects.
However, there is one spot that is not as well known by tourists, it is the Piazzale Michelangelo. This spot hides itself on top of a hill on the south side of the Oltrano district in Florence. It is dedicated to the renowned Michelangelo and holds bronze copies of some of his most famous work, including the David. But the real beauty of this square isn't the sculptures; it's the view! From the top of the hill, you can see an entire panoramic view of Florence. From the Ponte Vecchio all the way to Santa Croce Church, the sight is stunning.
Getting there is a bit of a hike but the scene you arrive to is well worth the extra exercise. Many people who know about the Piazzale Michelangelo visit the spot right before sunset so they can have a small picnic and witness an amazing view of the entire city. There is also a restaurant at the top of the hill if you prefer to dine inside! If you are new to Florence or only here for a little while, I suggest you make plans to visit the Piazzale Michelangelo. If you wish to see the real David and other sculptures by Michelangelo, you can schedule an interesting tour of the Accademia Gallery with Florencetown or with Towns of Italy.
---