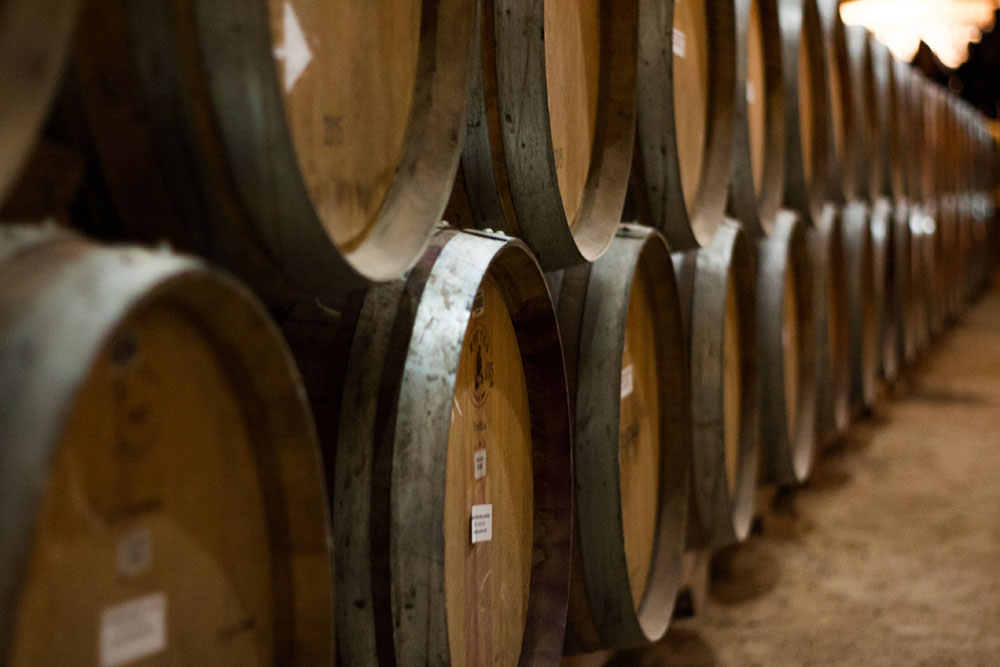 Ever wonder what it's like to explore a tiny, medieval town of just fifty people, walk the grounds on which the historic Palio di Siena has taken place since the year 1656, or perhaps taste a Chianti Classico…
I bought the tour "Siena and San Gimignano" at the Tourist Point, a little kiosk in the Republic square. They offer a lot of experiences!
The trip started in the small town of Monteriggioni – an added bonus that wasn't on the itinerary, but absolutely worth the quick stop. A small comune in the Province of Siena, this town was incredibly welcoming and historically captivating. The one square, Piazza Roma, housed a beautiful church, shops, and of course restaurants – just enough to keep the small town of less than one hundred inhabitants employed and busy from day-to-day. The views of the rolling hills from the medieval exterior walls were 0gorgeous and on a clear day you can see for miles toward Firenze. It was a great way to start the tour and definitely worth a quick visit if time allows.
Tourist Tip: Wear comfortable walking shoes…your feet will thank you by 7 o'clock!
Next stop, the insatiable Siena. Once you arrive you'll realize why UNESCO recognizes it as a world heritage site, and it will absolutely penetrate your traveling soul. This quaint town is home to one of the most impressive cathedrals you will lay eyes on in Italy, and has a unique charm by way of it's architecture, art, food, and museums. We separated into two groups divided by language and were greeted by a local guide who walked us to the most popular sights in the town. It was amazing to hear the history of the long-running annual Palio races, see the Church of San Domenico, and of course skip the line to view the intricate and breathtaking Cathedral. After the guided tour, we had the opportunity to dine family style with the rest of the tour participants and break bread at long tables in a traditional Tuscan restaurant. With about two hours of time to wander after that, a small group of us walked the scenic streets and of course had to try a local gelateria for good measure.
Tourist Tip: Be sure to have cash on hand…lunch is not included in this tour and is paid up front if you want to dine at the recommended restaurant.
Back on the bus for more. I was so excited to take a small siesta on the bus and prepare for San Gimignano. Like Siena, I had heard how beautiful it was, but had no idea what to expect until I got there. Beautiful countryside views surrounded this medieval town, which is known for it's architecture and is often called "Town of Fine Towers". When you enter the center you'll feel a mix of both Renaissance and modern day surroundings, and are greeted by impressive towers that rule the area. San Gimignano is incredibly intimate and offers amazing views of the rolling Tuscan hills, making you feel complete escapism. By taking one of the unknown side streets, we were suddenly faced with the most adorable ristorante overlooking what seemed like all of Tuscany. I sat down with my partner in travel to take a glass of wine and enjoy the view. And with this being the land of the Vernaccia grape, there was no way I was leaving without tasting the vino. It was the perfect way to relax and prepare for the last stop, a small farmhouse in Chianti.
Once again I was reminded of how easy it is to escape Florence for a quick trip and learn something new about the surroundings of the city. Definitely a day I'll never forget.
---