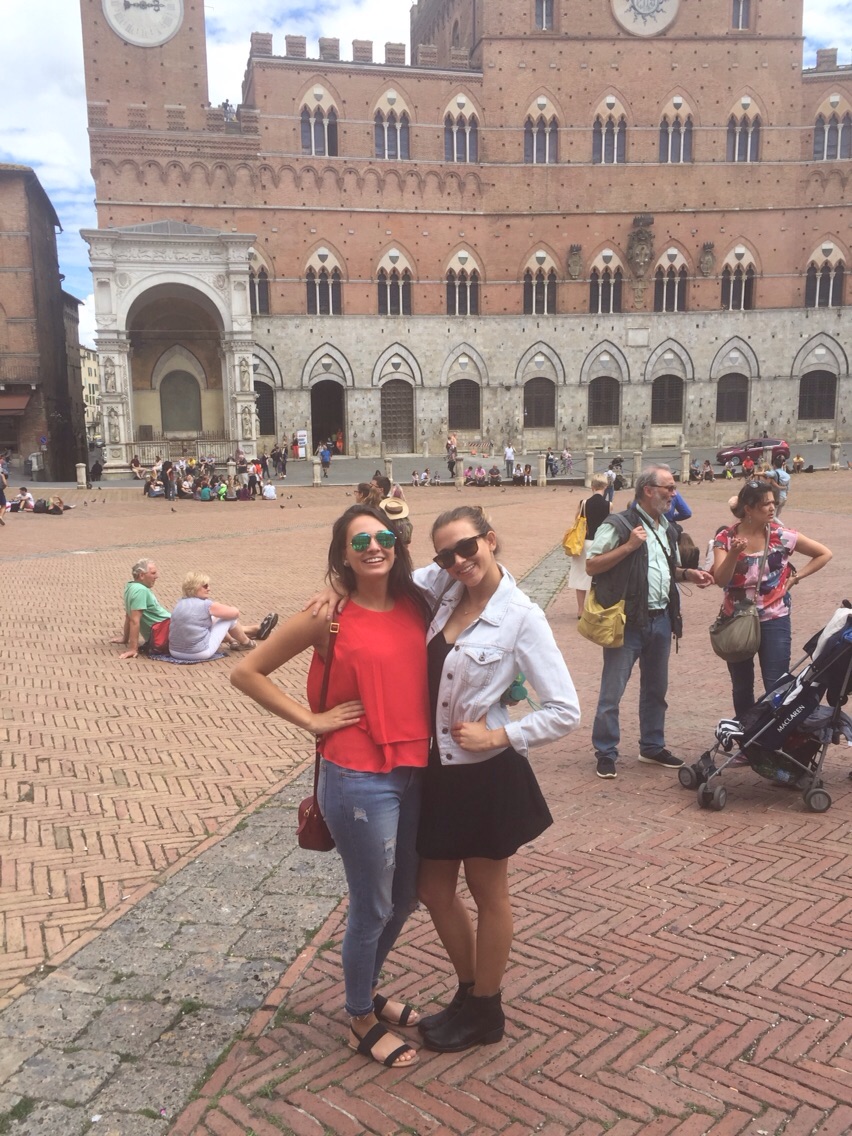 When visiting Siena, it is easy to see why it used to be a rival to Florence. The steep alleyways that lead to historical squares and amazing architecture capture not only your eyes, but your heart as well. The city itself is quaint and charming in a way that only Italian cities can be. You can even still feel the history that took place there. Piazza del Campo is one of those places.
Historically a public square, Piazza del Campo was first built as a place for markets, fairs, and celebrations. Eventually, during the reign of Governo dei Nove, it became a neutral meeting point for the three hills that Siena was built on top of. Piazza del Campo is truly spectacular in a way that it is unlike any other square in Europe. It is a semi-circle that is paved in bricks shaped like knives. Every main street in Siena leads into the square that is divided into nine sections that stand as a symbol of the city's nine governors. Today, Piazza del Campo is best known for its Palio horse races held twice a year!
Worried you won't have enough time to visit Siena during your visit to Florence? I suggest you schedule a VIP Siena and San Gimignano by Night with Dinner tour at Florencetown.com! On this tour, you will be able to explore Siena (and the Piazza del Campo!), the small city of San Gimignano, and have dinner in the Chianti countryside! This is truly an opportunity you can't miss!
-Yssa McKaig
(Citation: http://www.sienaonline.com/siena_piazza_del_campo.html)
---