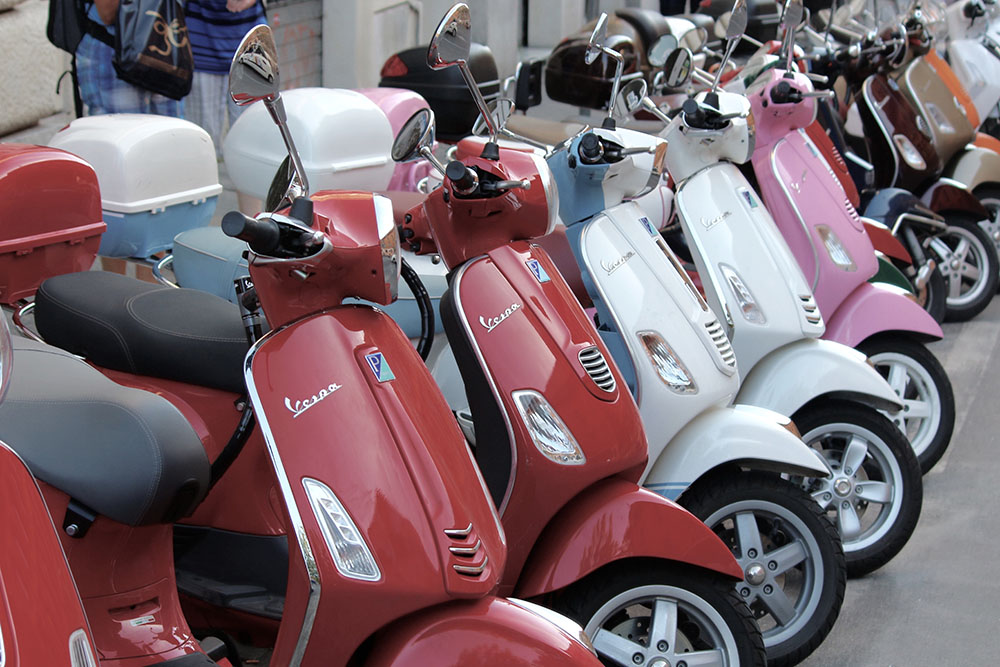 Visiting Italy, love the idea of the traditional Vespa, and want to know more about the history of this famous brand? Then the Piaggio Museum is the place for you! The Piaggio Museum is better known as the Vespa museum and is located in Pontedera, Italy. It is only a short train ride away from Florence and a ten-minute walk from the train station!
The Piaggio Museum was started in 2000 and is placed in what was the former tool-shop of the production building. While visiting the museum, you see several of the different prototypes that Piaggio has invented. Its most famous, of course, is the Vespa! My favorite exhibit was the Armani Special; it is a black matte Vespa with the Emporio Armani logo placed throughout the design. It is stunning and elegant all in the same piece! I was also very excited to see the same Vespa model that Audrey Hepburn used in the movie Roman Holiday!
Here you can also discover the over 140 versions of the Vespa collection and a large collection of the special racing models! Piaggio invented an upgrade of the traditional Vespa engine so that the new models would be able to compete in races throughout Italy. There is even an area in the museum that is dedicated to all of the different movies the Vespa has appeared in. I am a huge movie buff so entering this area of the museum was a big excitement for me!
If you're interested in visiting the museum on your trip to Italy, it is best to go Tuesday-Friday from 10AM to 6 PM. If you don't believe you'll have time to stop by this incredible museum on your trip but still want to experience a Vespa, you should book a Tuscany by Vespa tour with Florencetown! It is an incredible trip and gives you the real feel of the most common way to get around Florence!
---