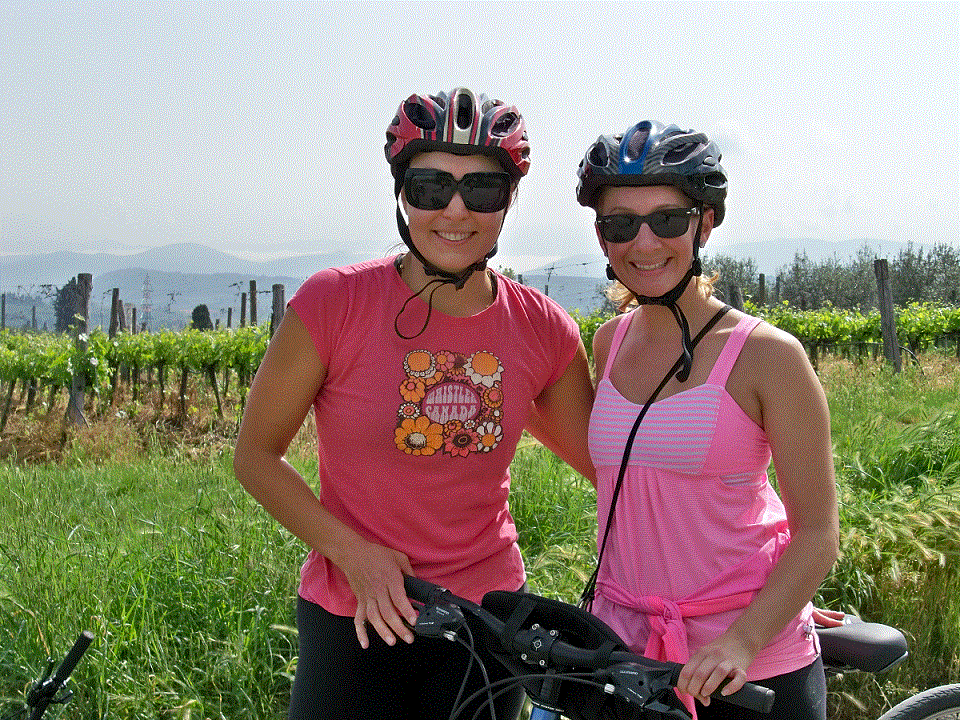 Ahhhh biking in Italy…the national sport, a symbol of hope and pride that dates back to the early days post WWII, and a method of transportation that will forever reign in this great country that boasts so much to see. And what better way to see it all than by feeling the air on your face and the pedals beneath your feet via a bike tour through Tuscany's wine mecca, Chianti.
The day began bright and early as twelve anxious Americans met at the Florencetown bike storage facility. Once we arrived our guide, Joey, greeted us. He was an enthusiastic Australian turned Florentine resident, and clearly no stranger to cycling. Joey took the time to tell us what to expect from the day, go over some safety measures, teach us about how the E-bikes worked, and answer any questions we might have before getting us fitted and geared up. Helmets were handed out and water bottles (a gift from the crew) were filled, and then it began.
Tourist tip: Wear something comfortable – sneakers, workout clothes, and don't forget your sunblock!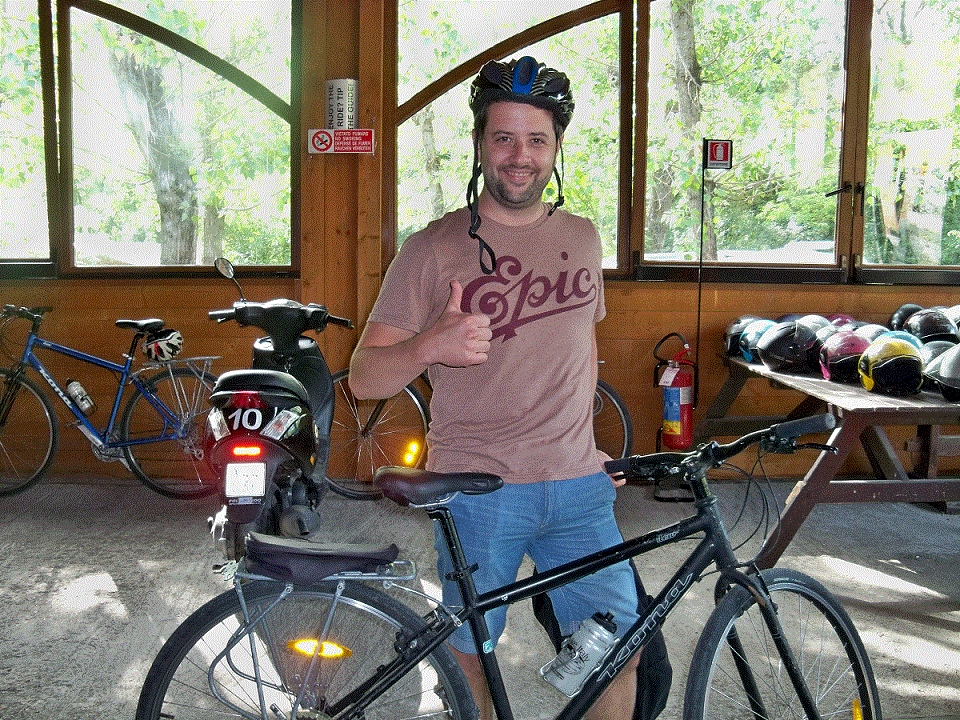 Now, I'll tell you something…riding a basic bicicletta around Florence is one thing, but this was the type of ride where you really got to appreciate the views! Plus, riding an E-bike, we quickly realized that leisurely pedaling up to the Piazzale Michelangelo, means enjoying it all without sweating to death! That beautiful open-air terrace was where we had our first stop and snapped some photos.
Then we headed on to Chianti, and with each corner we turned, I saw more rolling hills and plush countryside… I truly felt like I was escaping for the day. Our guide Joey was great: I was incredibly impressed with his knowledge of the Florentine vegetation when he taught us about the famous cypress trees and stone pines (that produce pine nuts) as well as vineyard tips and facts. This wasn't just a guided ride, but rather an educational lesson about the Italian countryside in all its wonder.

Biking through the Chianti countryside we saw beautiful little villages, olive groves, and row after row of vineyards. It was nothing short of extraordinary!
Our first stop in Chianti was at an amazing local olive oil mill. Here Joey introduced us to the in-house staff, and we had the chance to tour the grounds. They taught us all about how olives are harvested and pressed, and finally, we got to taste the incredible estate olive oil! The whole group seemed genuinely happy to be on this excursion and have such an exciting opportunity.


We biked on, again sweat-free, and not long after that we were at our final destination, a hidden wonder. In fact, we stopped at a boutique winery and were taken on a fascinating tour of the winery where we learned all about the winemaking process and the different types of wines produced. The experience ended with a scrumptious typical Tuscan lunch. Great food, great wine, and wonderful company… no one was disappointed!
We biked on, again sweat-free, and not long after that we were at our final destination, a hidden wonder. In fact, we stopped at a boutique winery and were taken on a fascinating tour of the winery where we learned all about the winemaking process and the different types of wines produced. The experience ended with a scrumptious typical Tuscan lunch. Great food, great wine, and wonderful company… no one was disappointed!

Finally, we biked back to Florence, taking more glorious pictures and catching striking views of the hillside.

Felici tutti in sella! (Happy riding everyone!)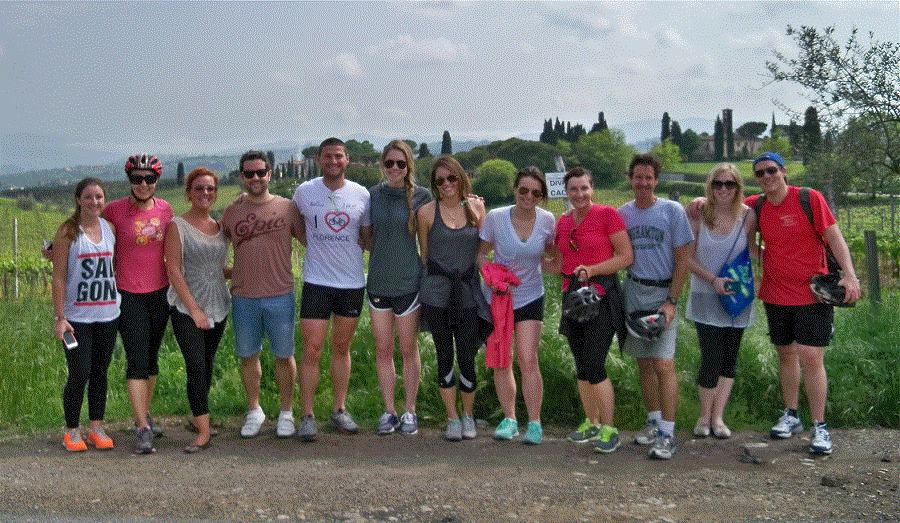 ---