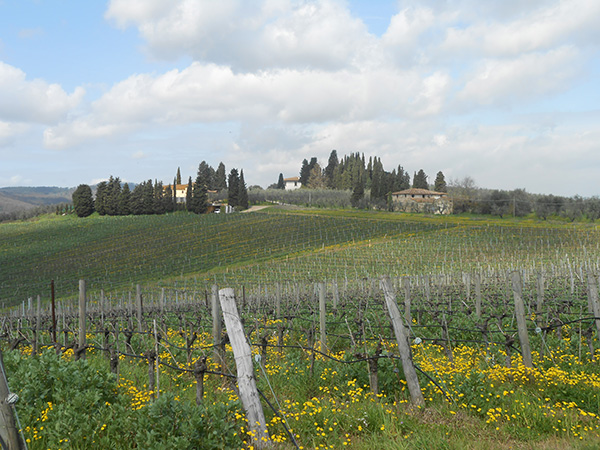 The Tuscan region of Italy garners its fame for a number of different reasons, not the least of which is the world renowned Chianti wine, the namesake of the area in which it's produced.
The word "Chianti" is actually an Italian translation of an ancient Etruscan word meaning "fertile," used to describe the uniquely rich land, as the river rocks and clay in the soil make it so that there is no need for any sort of manufactured irrigation system. This is also what helps lend the wine its trademark peppery taste.
Although the modern Chianti recipe differs slightly from Baron Bettino Ricasoli's original 19th century recipe, the Sangiovese grape remains the most important piece to producing an actual Chianti that meets the strict standards of the region. In fact, a wine cannot be labeled as Chianti unless it is made with at least 80% Sangiovese.
While taking a trip to Italy, any wine lover would be morally remiss were he or she to pass up a chance to visit the Chianti region to take in and try all that it has to offer, from the world class wines and Tuscan cuisine, to the beautiful countryside of rolling hills covered in vineyards and olive groves.
Taking a trip with Florencetown provides an unparalleled opportunity, the small tour group being led by an actual sommelier, trained in the arts of wine service and pairing, to ensure an authentic experience. The importance of enjoying a small, intimate tour group cannot be overstressed for a tour of Chianti, and Florencetown makes sure to accommodate accordingly.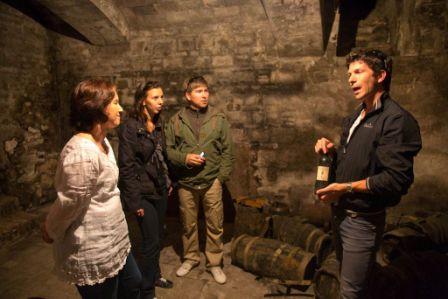 The trips include visits to traditional wine producers in the region, to sample their wines, olive oils and foods, as well as to learn about the history and process of the ancient art of winemaking.
The Florencetown guides secure opportunities to get their groups an inside look at the winery's operations, including ancient cellars and production floors that are often otherwise closed to the public.
So whether you're an aficionado who has studied viticulture (the science and study of grapes) and enology (the study and process of winemaking) before, or somebody who simply wants to learn more about one of the world's most famous wine-producing regions, a trip to Chianti with Florencetown has something for everyone to enjoy.
Read also about the typical sweet tuscan wine on our article.
---