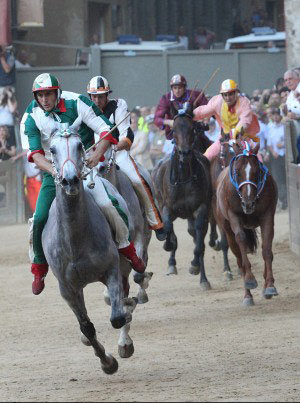 Siena is a famous city in beautiful Tuscany and is well known for many things including its art, food, architecture and is also home to the Palio di Siena, or simply referred to by locals as Il Palio.
If you plan on coming to Florence, then make sure to visit Siena, which is just an hour away. There are many guided tours available when visiting Siena that can also include a visit to medieval villages such as San Gimignano.
Now as for the Il Palio, it's a well-known horse race event that takes place twice a year. The first being on July 2, called Palio di Provenzano and the second being on August 16, and called Palio dell'Assunta.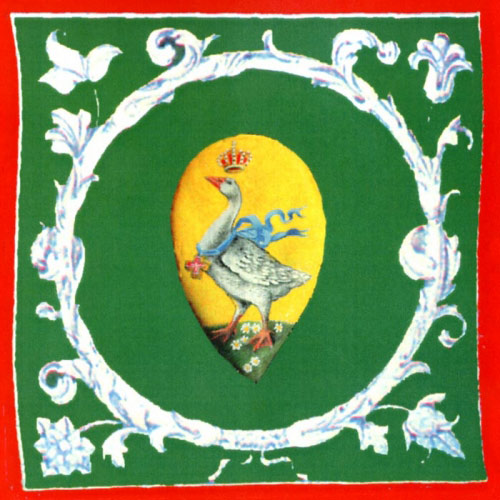 Historically, the origins of this race go as far back to the medieval centuries where the races were held in Piazza del Campo. At first, the races were held on buffalo back, then donkeys until finally in 1656 when the contrade took to horses as their animal of choice for this widely acclaimed event. It's also important to note that the Il Palio is an event not to be taken lightly. Even according to the official Il Palio website, this is what they have to say,
"The Palio is not a manifestation exhumed and organized for tourism: it is the life of the Sienese people over time and in different aspects and feelings".
I don't know much about the Il Palio, personally, and I've thus far never had the opportunity to attend, but after doing a bit of research, it seems like there is a lot of passion, pride and excitement to be had at this event. Not surprisingly, I would never expect anything less from any city here in Italy.
Even prior to the actual race beginning, a grand cavalcade, known as the Corteo Storico precedes it. Think: medieval costumes, flags waving and men with swords on horseback. This eventually leads to Piazza del Campo, wherein the races actually take place.
Now how does the Il Palio work exactly?
Well, there are seventeen "contrade" that participate each year. What's "contrade" you ask? It's actually plural for the word "contrada", which translates to "district" in English. Now, each contrada competes in the races and is named after an animal or symbol that boasts its own history to its given district. There is a distinct sense of identity that the Sienese people uphold for the contrada they belong to and this is important to note as it plays a key figure in the swell of pride and passion that comes along during these events.
The race itself sees the jockeys riding their horses bareback for approximately three times around the piazza and lasting no more than two minutes. The winner is then awarded a banner of painted silk, or palio that is hand-painted by a different artist for each race; but the real victory comes with the bragging rights in the ceremony thereafter, in which the winning district is deemed the champion.
If you're interested in your own horseback experience, sans the intense pressure of your entire contrada depending on you for the win; then make sure to sign up for the Horseback Riding Tour in Tuscany with Florencetown.
You'll have the opportunity to ride horseback (no experience required), as well as taste wines, olive oils and even eat a delicious meal.
---