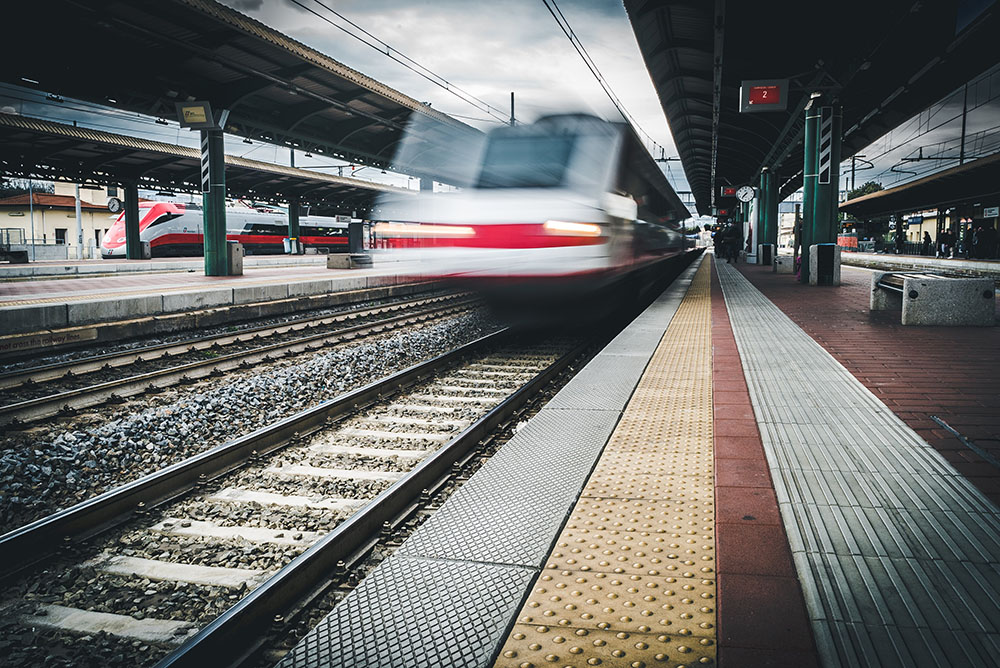 One of the best way to get to Florence, if you are staying outside of the city center, is take the Train.
Let's start with some vocabulary:
– Train tracks are called "binari" in Italy
– A (train) ticket is, "un biglietto" or if plural, "I biglietti"
– Track numbers are known as "bin" in Italian
Major train stations in Italy are listed as follows:
a) Florence Santa Maria Novella (central station) – FIRENZE SMN
b) Pisa Centrale (central station) – PISA C.
c) Naples Centrale (central station) NA C.LE
d) Milan Centrale (central station) – MI C.LE
e) Rome Termini (central station) – ROMA TE
f) Venice Mestre (on the mainland) – MESTRE
g) Venice Santa Lucia (on the island) – VE. S.L.
You can purchase train tickets in a number of ways:
a) At the train station – ticket window or ticket machine
b) A travel agent (prior to your departure from your country)
c) Online at www.trenitalia.com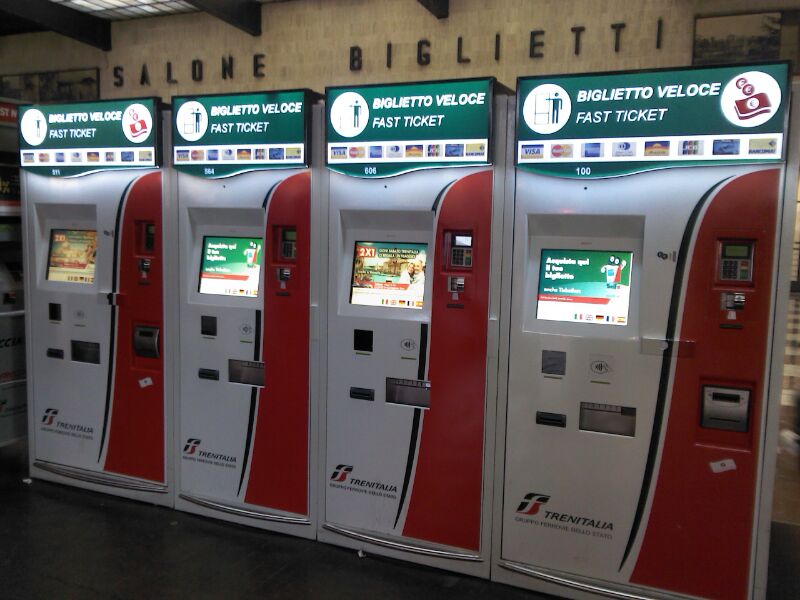 If you're from North America like I am, we run on a 12-hour clock system, therefore, it's easy to forget that Italy operates on a 24-hour clock system. To ensure that you've correctly reserved a ticket, note that if you click "YES" to a ticket for 8,00 – it is most definitely for an 8:00a.m. departure; as an afternoon ticket would be read as 20,00. It may seem obvious now, but when you're in a foreign country and excitedly anticipating your next sightseeing plan, it can be an easy oversight.
Ensure you

validate

your ticket
This is of the utmost importance as there is a very serious fine for those who try to 'work the system' and hop on a train with an old ticket, if any. Note, that validation is only in regards to regional trains where no specific date or time is indicated on the ticket itself. As a general rule, at some point you'll need to show your ticket to the conductor so have it easily accessible.
There are NO porters at train stations.
There aren't any porters available at any train stations, therefore, if you encounter anyone who seems all too eager to help you with your luggage, be weary that this is most likely someone who does NOT work at the station and will have an inappropriate sense of entitlement to a tip should you let him/her help you. Do yourself a favour and just avoid the situation altogether. Instead, there are racks available upon entering the train where you can store your luggage yourself, for your own safekeeping.
Differentiating between types of trains:
I. Frecce and Eurostar Trains (ES or Treni Eurostar)
– Known as Italy's "fast trains"
– Seat reservation required and is included with ticket price
– On "Departure" boards, these trains are often listed under "ES"
– On the trains itself, these trains are often listed under the Frecce series (Frecciarossa, Frecciarento or Frecciabianca)
II. Intercity & Intercity Plus Trains
– Known as Italy's "regular (paced) trains", but I like to call them the "slow trains" (Note, that they're not actually slow, it's just a colloquial term many people use in order to differentiate between the fast train and the 'other')
– These trains run the length of Italy and stop at cities and larger towns
– First and second class seating available
– Intercity Plus tickets require seat reservation and is included with ticket price
– Intercity trains do not require seat reservation, but if desired, is sometimes available
III. Regional Trains – Known as Italy's "local trains"
– Inexpensive and reliable
– It's primary focus is based on school and work schedules
– Seating is regarded as second class and is more so seen as a means of transportation and therefore you are not guaranteed a seat upon entering
All in all, the train systems in Italy are quite easy to navigate, regardless of if you speak the language or not. My main piece of advice would be to perhaps ensure the obvious, simple but helpful thing – give yourself extra time and stay attentive!
---