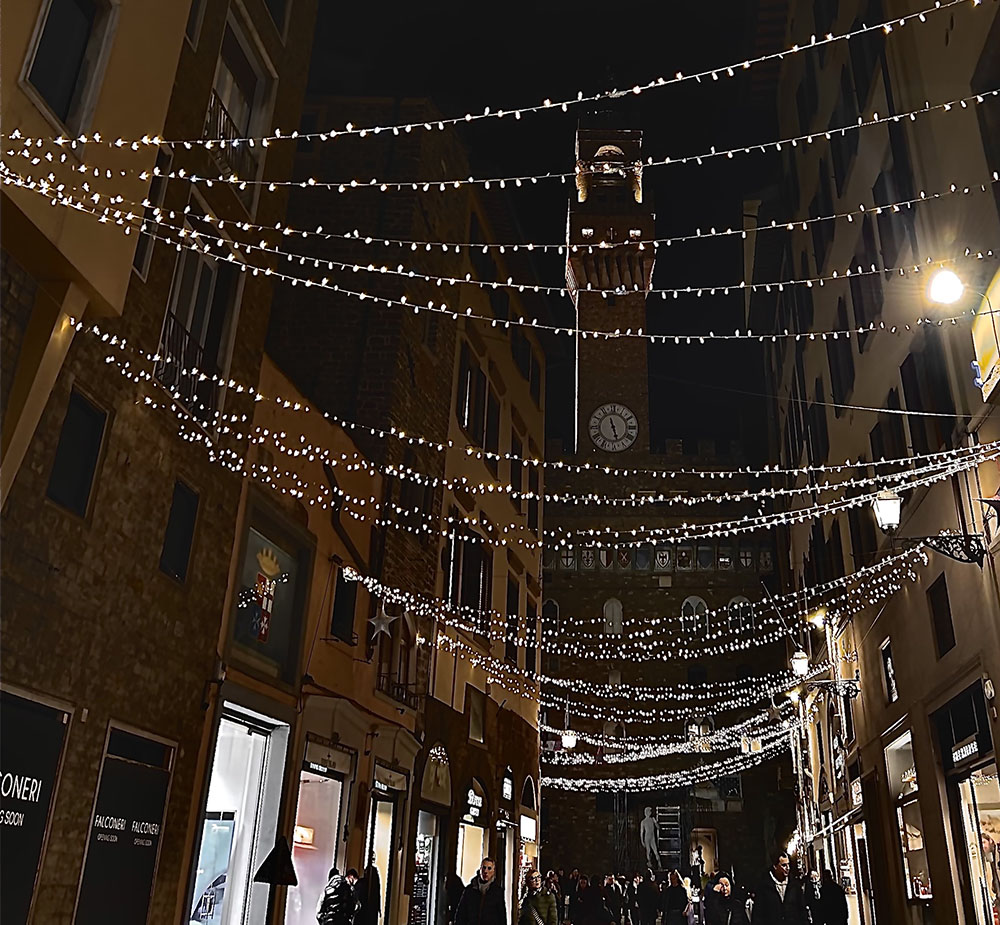 There is no place like Florence during Christmas time. The second half of November the entire city begins its preparations so that by December 1st the entire city is adorned in Christmas decor. Every street is strewn with twinkly lights, door frames of shops are covered with wreaths, and every Piazza has its own special Christmas flare. Natale isn't just a day in Florence, its a warm, glittery month-long spectacle and an overwhelming feeling of joy in every corner of the city.
If you head over to Piazza della Santa Maria del Fiore (Duomo), you will find a nativity scene and a towering Christmas tree covered in ornaments of the symbol of Florence. In Piazza della Repubblica to find a talented musician setting the mood in the foreground of a stunning display of lights on the walls of Rinascimento.
Then if you were to stop in at Piazza della Santa Croce, you'd find the Florentine version of a German Christmas Market where you could get an assortment of beautiful handmade gifts, some hot spiced Mulled Wine and some tasty strudel. Do yourself a huge favor, bring some cash, buy an ornament or two and then don't leave until you've filled up on some high calorie market goodness.
If you've been walking around outside soaking up Christmas in Florence you probably need a moment to stop and warm yourself up. Bring your friends, family or date to Piazza della Signoria and get a cup of the best hot chocolate in Florence (and quite possibly in the world) at Rivoire. This hot chocolate is not like anything you've ever had before. This isn't a mug of cocoa powder dissolved in hot water, no sir. This cioccolato caldo is a thick, velvety concoction that literally tastes like drinking a cup of melted chocolate. I suggest you order it 'con panna' or 'with whipped cream' to really complete the experience. Although there is a bit of a price difference compared to drinking it at the bar, it is worth every penny to enjoy your cup of cocoa outside amongst Rivoire's spectacular Christmas decorations. It's prime location makes it the perfect stop during your stroll through the city or when you need a break from all your Christmas shopping.
There is a special tour schedule at Florencetown for the Winter season. If you're around the city at this time check out one of the amazing class tours like the Tuscany Wine and Olive oil tour, one of the Cooking Classes, the Uffizi Gallery and Vasari Corridor tour or a Walking Tour around the city. I promise there is nothing better than spending Christmas in Florence. Come and see the warm yellow glow of the city and the unique way the Florentines celebrate this wonderful season.
Lindsay Alesso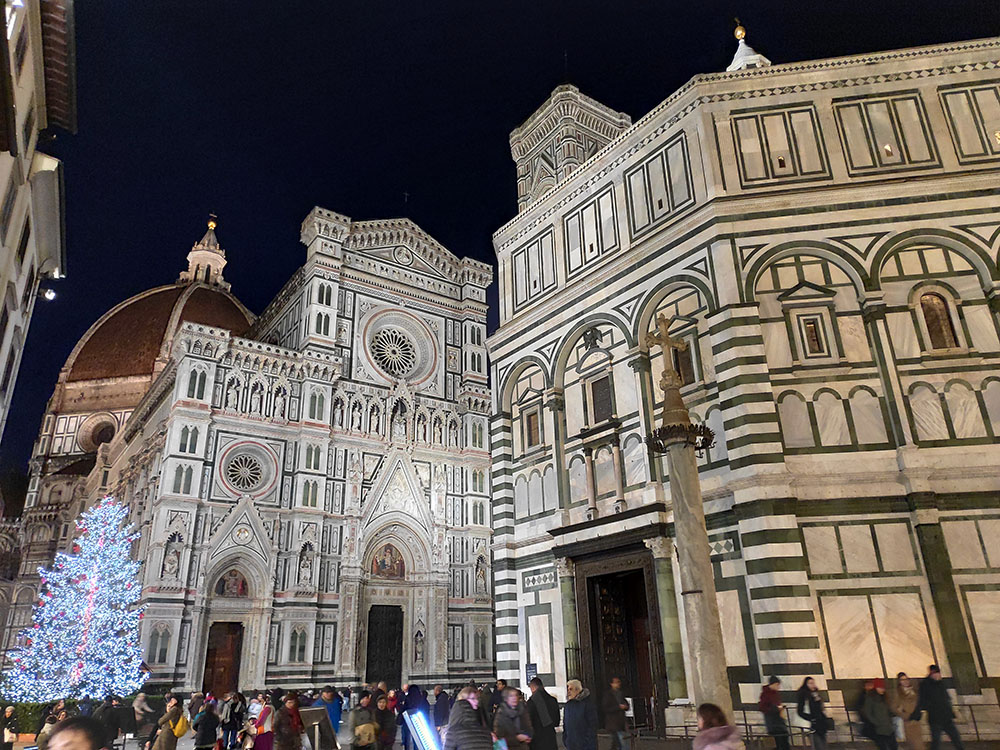 P.S. Please have a look at our main article "What to do in Florence" to find out many interesting activities in Florence and Tuscany!
---